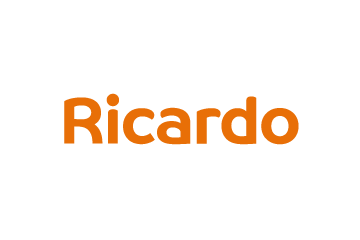 Tamedia is the leading private media group in Switzerland. The digital platforms, daily and weekly newspapers and magazines of Tamedia offer overview, classification and selection. The company was founded in 1893 and employs a staff of approximately 3,400 in Switzerland, Austria, Denmark, France, Germany, Israel, Luxembourg and Serbia. It has been traded at the Swiss stock exchange since 2000.
Today, ricardo.ch is the largest online marketplace in Switzerland with over 1.5 million listed items and more than 2 million users. We aim to improve our platform, innovate, grow the marketplace even further. If you enjoy challenges at scale, high energy work and are creative in the solutions you bring, we are excited to hear from you!
Tech Lead (f/m) 80-100%
About us
ricardo.ch engineering is the largest part of EPD - a unified Engineering, Product and Design department. We work cross-functionally, with around 6-8 teams active on different topics at once. We share a hack day-style way of working, with weekly public stand-ups and demos, strong self-organization and individual responsibility. With over 40 engineers, and three offices (Zug - Switzerland, Belgrade - Serbia, Valbonne - France), we work closely with our colleagues across borders. Together, we partake in workshops, hack days, and organise special events/projects for innovation, learning and experiments. Our culture is geek, our working style is agile and our mindset is collaborative.
Job description
At ricardo.ch, Tech Leads are accountable for bringing their teams from success to success. They are servant leaders whose purpose is to guide talented engineers through uncertainties, direct them, move them away from hazards, clear obstacles and ensure everyone in their team has maximum impact.

It's a hybrid role that requires strong technical skills and leadership. They don't have direct reports but constantly provide mentoring and feedback to their team members. They are recognized for their technical excellence, teamwork and flawless communication. They are relentless about improving productivity, applying standards and delivering value to our customers.

The Tech Lead team is composed of five engineers leading the product development efforts across the entire company. For this Tech Lead position, we're looking for someone with a proven record as senior back end engineer.

We have a microservice architecture continuously deployed on Google Cloud Platform. Application engineers are developing in Go, Java, Node.js, Swift, Kotlin, Python and rely on cloud-native technologies to keep complexity low. We also have a monolith that we're actively slicing each sprint.
Role & Responsibilities
Leading one or several teams of engineers to consistently deliver according to their roadmap
Designing and reviewing technical solutions, as well as driving architecture definitions
Ensuring compliance with internal standards and practices
Developing solutions (design, code, tests, documentation) along with the team
Mentoring and coaching of engineers
Presenting the progress and goals of your team (or teams)
Collaborating with product managers to set the direction and goals for your team (or teams)
Contributing to the technical roadmap through architecture meetings, design documents
About you
5+ years of relevant engineering work experience
Hands-on experience with microservices
You shipped several projects with dependencies between teams
You have excellent coding abilities and experience with architectural patterns
You have a proven track record of building/leading a high-performing engineering team
You work well in a highly collaborative environment
It's not expected that a single candidate has expertise in all these areas. We're looking for professional engineers, who can quickly learn and adapt as our systems and situation changes, rather than candidates with a rigid skillset.
Benefits
Strong engineering culture, empowerment and trust
Working on a very popular product (90% recognition) in Switzerland
Training and conference budget available for every engineer
Home office if requested
Video games, table soccer, sports offering over lunch
Fresh fruits, free coffee
and much more...
Please send your cover letter and CV in English.
Location
Zug
We look forward to your application
Simone Hochstrasser
Recruiter
Apply online

We do not accept unsolicited applications from third - party agencies.